Charles Kirkby, Director and Air Quality Specialist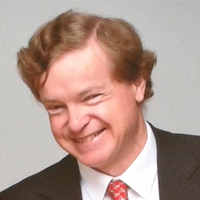 Charles Kirkby, Air Quality Specialist
Charles is an independent resource consent specialist, with over 25 years' experience in the assessment and management of industrial air and odour emissions in New Zealand and the UK, including 4 years with the former Auckland Regional Council, 6 years with the engineering consultancy Beca and four years as director of an independent air quality consultancy – The Air We Breathe. He has extensive experience in odour investigations; in qualitative and quantitative assessment of effects of air emissions from industrial sources, coal and gas-fired combustion plant, wastewater handling and treatment and from strategic transport infrastructure projects; as well as in air quality monitoring.
Charles has detailed understanding of atmospheric dispersion modelling and in-depth knowledge of the RMA consent process from the perspectives of both operator and regulator; and is fully appreciative of regional council air assessment protocols and procedures. He has represented the Auckland Council (as reporting officer) and consent applicants at numerous resource consent hearings and in the Environment Court, and led the former Auckland Regional Council's air discharge consents and compliance team for 15 months.
Originally qualified as a biochemist, Charles spent seven years working in biochemical research and manufacturing before moving into environmental management. In 2018, he graduated from Massey University as a Master of Resource and Environmental Planning, with 1st class honours.
Qualifications
Master of Resource and Environmental Planning (1st class Honours), Massey University, 2018

Diploma in Acoustics and Noise Control, Leeds Metropolitan University, UK, 1993

BSc (Hons) Biochemistry, University of York, UK, 1981
Special competence
Extensive experience in air discharge assessments for industrial air discharges and wastewater infrastructure

In-depth knowledge of the RMA consent process from initial review of applications through to resource consent hearings

Extensive knowledge of ambient air quality monitoring programmes

Atmospheric dispersion modelling (CALUPFF, AERMOD, AUSPLUME)

Dust and odour management

Environmental compliance audits
Background
• 2014 on

• 2008 – 2014

• 2007 – 2008


• 2004 – 2007


• 2003


• 1992 – 2003

Director and Air Quality Specialist, The Air We Breathe

Senior Air Quality Specialist, Beca

Acting Manager, Air Quality Consents, Auckland Regional Council

Air Quality Officer / Senior Air Quality Officer, Auckland Regional Council

Senior Ambient Air Quality Technician, Watercare Laboratory Services

Senior Technical Officer, Environmental Health, Scarborough Borough Council, UK
Specific project experience
Assessments of air quality effects and resource consent applications

Reviewing and assessing resource consent applications

Wastewater infrastructure

Waste oil reprocessing

Hazardous waste treatment

Coating of metal

Printworks

Animal feeds

Asphalt plant

Concrete batching plant

Coal combustion

Chemical manufacture

Galvanising

Mangrove removal (open burning)

Tanning

Major roading projects – construction and operation

Reverse sensitivity effects for the tall buildings

Tanning

Galvanising

Non-ferrous foundry operations

Hazardous waste treatment

Brickworks

Concrete batching plant

Printworks

Coating of metal

Quarrying

Asphalt plant

Food processing plant

Stormwater discharges

Environmental management:

Ambient air quality monitoring:

Environmental management plans:

Major road and rail construction projects

Quarrying

Animal feed processing

Concrete batching plant

Hazardous waste treatment

Abrasive blasting

Odour investigations

Catering

Waste oil reprocessing

Regional air quality monitoring network

Project-specific air quality monitoring

Set-up and operation of monitoring sites

Project management

Data handling, interpretation and reporting